AMERICAN LEGION AUXILIARY JUNIOR CONFERENCE Sunday October 16,2016
AT SEPTEMBER FARMS LAVALLE WI.
HORSE THERAPY EQUINE TRAIL SERVICES
PICTURES FROM THE DAY
Laura AUX Jr President.
Horse Brushing
Horse Painting
Vet Saddle $5000.00 per saddle
Brie (Schiller) Alexis (Daigle) Sierra (Cannon) attended.
Received Golden Horse Award from our donations from the bracelets.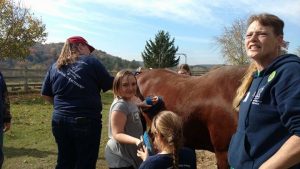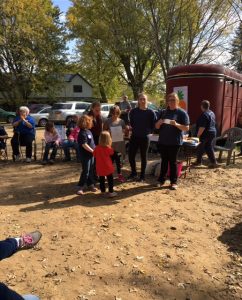 LEGION PROGRAMS
Programs
Americanism – http://wilegion.org/programs/americanism
Children and Youth – http://wilegion.org/programs/children_youth
Badger Boys State 2016
Noah Jensen
Michael Mueller
Jay Chand
Jonathan Lee
All four boys are from Brookfield Academy High School
Scholarship – 2016
 AUXILIARY UNIT 449 PROGRAMS
Badgers Girl State 2016
Sarah J Michaels             Brookfield East HS
Deepali Bhalla                Brookfield East  HS
Rachel E Le Claire          Brookfield Academy
Leila Mahdavi                 Brookfield Academy
Alexandria Paris            Menomonee Falls HS